Sponsors and Partners
ProjectLink is one of Australia's biggest online directories for the building, road, landscaping, mining, port and railway sectors. ProjectLink offers a wide variety of building products and equipment and connects you to suppliers relevant to your industry.

At ProjectLink you are able to source projects based on project types. These include Buildings, Roads, Parks, Railways, Ports, Mining.
"Can't find the product? ProjectLink will source it for you".

For more information, please visit www.projectlink.com.au
---
PlanGrid is the leader in construction productivity software. Used on more than 500,000 projects around the world, PlanGrid's value extends over numerous phases of construction, building a massive and accurate history of every jobsite that creates a data-rich record set at turnover that is essential to long-term operations.
PlanGrid is the first construction productivity software that allows contractors and owners in commercial, heavy civil, and other industries to collaborate easily from their mobile devices and desktop, managing blueprints, specs, photos, RFIs, field reports, and defect lists.
For more information, please visit www.plangrid.com
---

VAC Group have the technologies, products & capabilities to assess, locate and mitigate underground related risk associated with the design and construction of civil and infrastructure works. VAC Group are an Australian owned and operated national company that can provide a total solution to their customers needs, no matter how varied the scope of works. From initial consultation, to survey locating, non-destructive excavation, to reinstatement & soil transfer.

For more information, please visit www.vacgroup.com.au
---

KLAY is a privately-owned manufacturer-direct wholesaler and retailer of high quality, design focused ceramic tiles and façade systems. Focused on world leading manufacturers who use first class raw ingredients and manufacturing processes, KLAY ensures high quality and sustainable design can be achieved across a broad range of sectors.
For more information, please visit www.klay.com.au
---
Nearmap brings the real world to you. Nearmap captures, manages and delivers the most frequently-updated location content in the world. Delivered within days of capture, our imagery is much higher resolution than satellite imagery and shows change over time. Nearmap helps users save time and money, reduce site visits and make better informed decisions with current, clear imagery.

For more information, please visit www.nearmap.com.au
---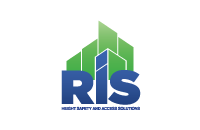 RISsafety provides and extensive range of services to improve the safety of people working at heights and in confined spaces, on any structure. We have a wealth of experience in designing, manufacturing, installing, and inspecting any requirement to keep all people working safely at height on your site.
For more information, please visit www.rissafety.com
---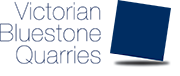 Victorian Bluestone Quarries was established to meet the natural stone requirements of both the local and international markets. With over 45 years experience in the Australian stone industry, Victorian Bluestone Quarries has built a solid reputation. Our state of the art dimension stone facility and office in Brooklyn is only 10 minutes from Melbourne City.

For more information, please visit www.vicbluestone.com.au
---
TCD services specialize in the ongoing maintenance of your project site facilities ensuring your staff and workforce have a clean and safe environment from which they can work.

Services include but are not limited to: thorough cleaning of cribs, ablution blocks, site offices and change rooms including onsite laundry duties, stocktake of all replenishment's, cleaning products and first aid items.
Other services we can offer are shuttle bus drivers for staff and workforce on large scale projects, on site BBQ's upon request and exterior house cleaning. We also have plans to introduce onsite AOD testing in the near future.
TCD services believes in and supports women in the construction industry and is a donor to the McGrath foundation.
For more information, please visit www.tcdservices.com.au
---

Access Covers Australia Pty Ltd was established in 1993. The business was the first to have ISO accreditation in its sector and specialises in the manufacture and supply of access covers, grates and precast concrete products. In 2009, Access Speedy Steel was purchased and the business added steel sales and structural steel fabrication to its product mix.
Access Covers Australia Pty Ltd accommodates the needs of a wide range of companies throughout Australia including: Local Councils, VicRoads, Citipower, Metro Trains, State/Local/Federal Government contractors and large sewerage and drainage contractors. We also supply builders and their sub-contractors (small, medium and large) and DIY handymen.
For more information, please visit www.accesscoversaustralia.com.au
---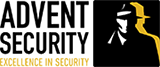 Advent Security is proudly Australian owned and operated, providing the best service and the latest technology since 1990. Offering the complete security service we specialise in Static Guarding, Patrols, Response and all forms of Electronic Security, including Fixed Remote Location CCTV, Access Control, Alarms and Monitoring.
For more information, please visit www.adventsecurity.com.au
---
Australian Govlink is Australia's only digital magazine dedicated to promoting partnerships between government and the private sector. Following research conducted by BGP Publishing with Council CEOs, General Managers, Engineers and Purchasing /Procurement Officers, BGP found the digital publication enabled senior management to forward Australian Govlink to all departments. This information led to BGP moving from hardcopy to the new digital format from 2015 and provides advertisers with a wider reach across the Local Government network in Australia and the ability to embed video files within your advertisement to maximize engagement with the reader.
For more information, please visit www.australiangovlink.com.au
---
ICN aims to keep work from going offshore by helping to increase the number of home-grown manufacturers working on projects and other procurement options in Victoria.

ICN offers services that support enhanced local industry participation, local content considerations and assist with the project procurement process. ICN also administers the Victorian Industry Participation Policy on behalf of Government.

For more information, please visit www.icn.org.au
---
EventsLinked is an online networking facility - specifically designed for conference and seminar attendees. It allows the attendees of an event to interact with one-another, before and after the event.
For more information, please visit www.eventslinked.com