Sponsors and Partners
ProjectLink is one of Australia's biggest online directories for the building, road, landscaping, mining, port and railway sectors. ProjectLink offers a wide variety of building products and equipment and connects you to suppliers relevant to your industry.

At ProjectLink you are able to source projects based on project types. These include Buildings, Roads, Parks, Railways, Ports, Mining.
"Can't find the product? ProjectLink will source it for you".

For more information, please visit www.projectlink.com.au
---
PlanGrid is the leader in construction productivity software. Used on more than 500,000 projects around the world, PlanGrid's value extends over numerous phases of construction, building a massive and accurate history of every jobsite that creates a data-rich record set at turnover that is essential to long-term operations.
PlanGrid is the first construction productivity software that allows contractors and owners in commercial, heavy civil, and other industries to collaborate easily from their mobile devices and desktop, managing blueprints, specs, photos, RFIs, field reports, and defect lists.
For more information, please visit www.plangrid.com
---


VAC Group have the technologies, products & capabilities to assess, locate and mitigate underground related risk associated with the design and construction of civil and infrastructure works. VAC Group are an Australian owned and operated national company that can provide a total solution to their customers needs, no matter how varied the scope of works. From initial consultation, to survey locating, non-destructive excavation, to reinstatement & soil transfer.

For more information, please visit www.vacgroup.com.au
---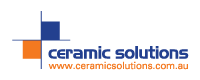 Established in 1994, Ceramic Solutions has excelled at the supply and installation of quality European tiles for commercial and industrial applications across a range of industries throughout Australasia. The company excels at the specification and provision of fit-for-purpose ceramic tiles providing building owners and occupiers with maximum material life-cycle benefits.

For more information, please visit www.ceramicsolutions.com.au

---
Australian Govlink is Australia's only digital magazine dedicated to promoting partnerships between government and the private sector. Following research conducted by BGP Publishing with Council CEOs, General Managers, Engineers and Purchasing /Procurement Officers, BGP found the digital publication enabled senior management to forward Australian Govlink to all departments. This information led to BGP moving from hardcopy to the new digital format from 2015 and provides advertisers with a wider reach across the Local Government network in Australia and the ability to embed video files within your advertisement to maximize engagement with the reader.
For more information, please visit www.australiangovlink.com.au
---


Roads & Civil Works Australia is a leading news resource for the Australian roads and civil engineering sectors. Roads & Civil Works is a key source for industry decision-makers, contractors, engineers and individuals in local and state government and the private sector looking to keep informed on important issues, developments, projects and innovations shaping the industry.
For more information, please visit www.roadsonline.com.au
---
EventsLinked is an online networking facility - specifically designed for conference and seminar attendees. It allows the attendees of an event to interact with one-another, before and after the event.
For more information, please visit www.eventslinked.com