Sponsors and Partners
ProjectLink is one of Australia's biggest online directories for the building, road, landscaping, mining, port and railway sectors. ProjectLink offers a wide variety of building products and equipment and connects you to suppliers relevant to your industry.

At ProjectLink you are able to source projects based on project types. These include Buildings, Roads, Parks, Railways, Ports, Mining.
"Can't find the product? ProjectLink will source it for you".

For more information, please visit www.projectlink.com.au
---
PlanGrid is construction productivity software used on more than 500,000 projects around the world. It allows teams to collaborate effectively with access to an intelligent record set on any device, streamlining construction, turnover and operations.
For more information, please visit www.plangrid.com
---

VAC Group have the technologies, products & capabilities to assess, locate and mitigate underground related risk associated with the design and construction of civil and infrastructure works. VAC Group are an Australian owned and operated national company that can provide a total solution to their customers needs, no matter how varied the scope of works. From initial consultation, to survey locating, non-destructive excavation, to reinstatement & soil transfer.

For more information, please visit www.vacgroup.com.au
---


First Autodesk Value Add Reseller to achieve Platinum Status in Australia and a valued Hewlett-Packard Gold Partner. With technology solutions from more than 20 strategic partners our customers view us and our services as the trusted CAD/BIM advisor to Architecture • Building Engineering • Construction • Mechanical Engineering • Manufacturing Engineering • Process Plant • Civil • Infrastructure design professionals.

For more information, please visit www.cadgroup.com.au

---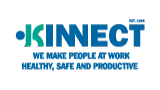 Established in 1996 as a provider of Occupational Injury Prevention, Injury Management, Medical & Training services, KINNECT is currently the #1 Privately Owned Occupational Health Company in Australia. Holding extensive experience in the delivery of services to major projects throughout Australia, KINNECT are a multi-disciplinary team of Medical and Allied Health professionals passionate about making people at work Healthy, Safe and Productive.
For more information, please visit www.kinnect.com.au
---

Trenchless Australasia, the Australasian Society for Trenchless Technology's official publication, contains the latest developments and projects in the industry. Subscribe to receive the quarterly magazine and annual Australasian Trenchless Directory today.
For more information, please visit www.trenchless-australasia.com
---

Build Australia magazine in hard copy is published quarterly with an information driven editorial agenda. The website is the real time news source within a broader information portal that includes a video platform. An e newsletter completes the media suite and all three channels, quarterly magazine, website and e newsletter combine to deliver an information package to the construction industry at executive management level.
For more information, please visit www.buildaustralia.com.au
---
EventsLinked is an online networking facility - specifically designed for conference and seminar attendees. It allows the attendees of an event to interact with one-another, before and after the event.
For more information, please visit www.eventslinked.com