Countdown Begins for the Annual Victorian Major Projects Conference
Posted On August 29, 2018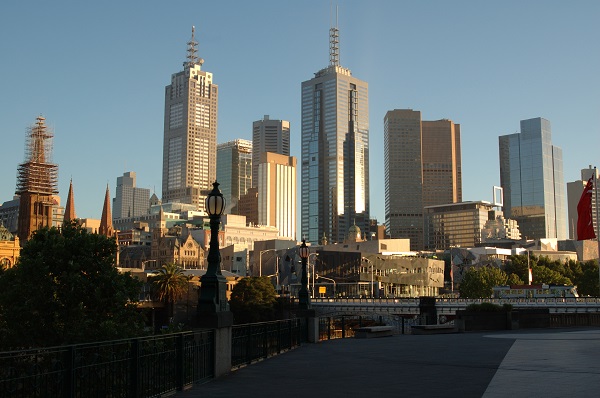 Less than a week from now, over 200 attendees will convene at the Melbourne Convention & Exhibition Centre for the 9th Annual Victorian Major Projects Conference. Headlining a stellar line up of 25 speakers, the conference in its 9th year will highlight the major infrastructure projects in the pipeline along with plans and policies set to shape the growth of Victoria.
The 2 day conference will open with a Ministerial address from the Treasurer and Minister for Resources Tim Pallas. Infrastructure is a major winner in the recent State Budget with $4.3 billion for better roads and $1.9 billion to continue to upgrade the public transport network. With exciting developments for the state on the agenda, the conference will highlight these investments and provide a high-level forum for discussion, debate and doing business.
The latest industry experts confirmed to present include Anne Mennen, the Director of Development, MonashHeart who will outline the Victorian Heart Hospital Project. Mennen will provide an overview of Australia's very first stand-alone heart hospital, a collaboration between Monash Health and Monash University to deliver excellence in cardiac care and research under the one roof.
As Melbourne continues to grow, Transurban is going beyond traditional engineering to invent and incorporate new technologies and smarter solutions that respond to customers' needs and get people where they need to go. Wes Ballantine, Group Executive Victoria ad Strategy will deliver an update on Transurban's Victorian Projects.
In addition to the above, the conference this year will showcase major urban revitalisation projects such as the Arden Urban Renewal Precinct, Fishermans Bend and the Queen Victoria Market Precinct Renewal.
Emily Mottram, Executive Director Inner Melbourne, Victorian Planning Authority, will provide an overview of the Arden Urban Renewal Precinct. Located on 55 hectares of land between Macaulay Road, Dryburgh Street and the Upfield Rail Corridor, in North Melbourne, Arden will be a global knowledge hub and central city destination.
Joining Mottram at the conference, Angela Skandarajah, the acting CEO will provide an overview of the major projects undertaken by Development Victoria and its impact on a growing Melbourne.
With over 7 hours of networking across the 2 days, further key topics to be discussed at the conference include Melbourne Metro Tunnel – Latest Updates, North East Link Project, The Magic Melbourne Skyscraper Project, Melbourne Quarter along with Automated and Zero Emissions Vehicles Infrastructure.
The two day conference is an opportunity for industry leaders and government officials to share ideas on common challenges and acquire the latest information on major infrastructure projects shaping Victoria.
Taking place at Melbourne's premiere conference venue, the Melbourne Convention & Exhibition Centre, the 9th Annual Victorian Major Projects Conference launches in just one week's time on the 4th & 5th of September 2018.