Sponsors & Partners
ProjectLink is one of Australia's biggest online directories for the building, road, landscaping, mining, port and railway sectors. ProjectLink offers a wide variety of building products and equipment and connects you to suppliers relevant to your industry.

At ProjectLink you are able to source projects based on project types. These include Buildings, Roads, Parks, Railways, Ports, Mining.
"Can't find the product? ProjectLink will source it for you".

For more information, please visit www.projectlink.com.au
---
Brookfield Multiplex has been delivering landmark property and infrastructure assets for more than 50 years. We are a leading international contractor with a focus on sustainable growth and a presence in Australia, the Middle East and Asia, Europe and Canada.

Established in 1962, our work to date comprises more than 935 projects with a combined value of US$61 billion.

We have expertise across the residential, health, retail, commercial, tourism, education, engineering and infrastructure sectors, and as a group we have earned more than 630 industry awards.

For more information, please visit www.brookfieldmultiplex.com

---


Aquatec partners with Government, business & residential clients to deliver water & wastewater solutions for the long-term. Our products are purpose-built for environmental risk management and customised to respond to the unique demands of any application. As an Australian owned company with over 30 years local and international experience, our service capabilities ensure that your asset is designed and delivered to exact specifications.
For more information, please visit www.aquatecenviro.com.au
---
A2K Technologies is an industry-leading solutions, training, consulting and management firm specialising in design technology. With over 150 staff throughout the Asia-Pacific region from the infrastructure, building, mining and manufacturing sectors, our Professional Services and Consulting divisions include many of Australasia's most experienced design technology consultants.

As a strategic partner to major software and hardware vendors, including Autodesk, Adobe, Microsoft and HP, our operations, resources and infrastructure equate to the widest product offering of design technology software and hardware, and the highest-level of technical support.

For more information, please visit www.a2ktechnologies.com.au
---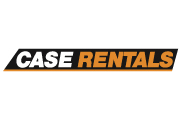 In 1957, Case produced the world's first integrated loader/backhoe made and warranted by one manufacturer. Through the decades and into the 21st century, Case has continued to develop a long line of industry firsts and has taken a leadership role in pioneering new products and solutions. Today, Case produces more than a dozen lines of equipment, ranging from our smallest compact excavators and skid steer loaders to our largest wheel loaders and mass excavators. Supported by manufacturing and sales in more than 150 countries, Case combines the best in proven product performance and innovation to serve the needs of our customers worldwide.
For more information, please visit www.casevic.com.au
---
VAC Group have the technologies, products & capabilities to assess, locate and mitigate underground related risk associated with the design and construction of civil and infrastructure works. VAC Group are an Australian owned and operated national company that can provide a total solution to their customers needs, no matter how varied the scope of works. From initial consultation, to survey locating, non-destructive excavation, to reinstatement & soil transfer.

For more information, please visit www.vacgroup.com.au
---

Drug and Alcohol Testing Institute is Australia's leading training provider of workplace drug and alcohol testing courses, delivering various nationally accredited and non-accredited short courses. Graduates will be able to apply their testing skills on the job immediately.
For more information, please visit www.drugtesttraining.com.au

---

Fit4Duty has over 15 years' experience in providing a comprehensive range of drug testing services and equipment to a variety of industries and business throughout Australia. Our clientele have diverse requirements for the successful delivery of AOD programs.
For more information, please visit www.fit4duty.com.au

---
EventsLinked is an online networking facility - specifically designed for conference and seminar attendees. It allows the attendees of an event to interact with one-another, before and after the event.
For more information, please visit www.eventslinked.com